The end of a busy year…
6/6/2019
The 2018-2019 iCAN academic year is over!
What an incredible year it has been! Friday 7th June 2019 marks our final day of the Learning Block, and of the academic year. Take a look at some of the fun that we have had this year…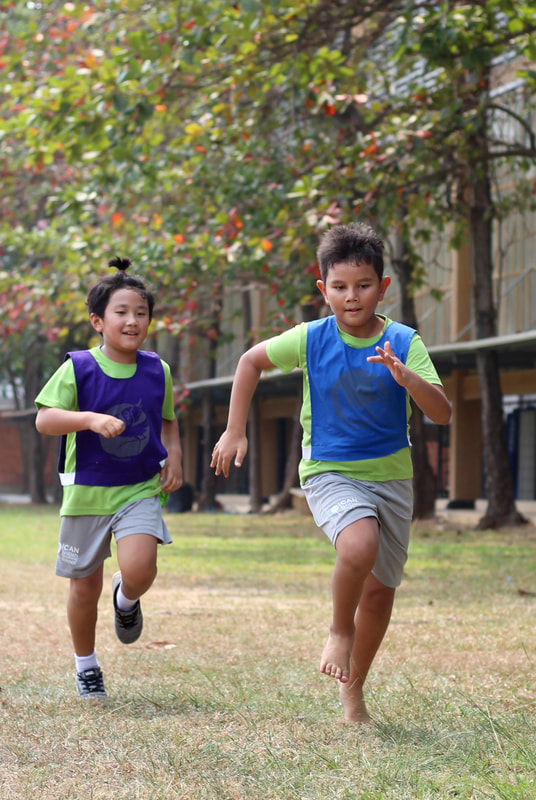 Exit Point…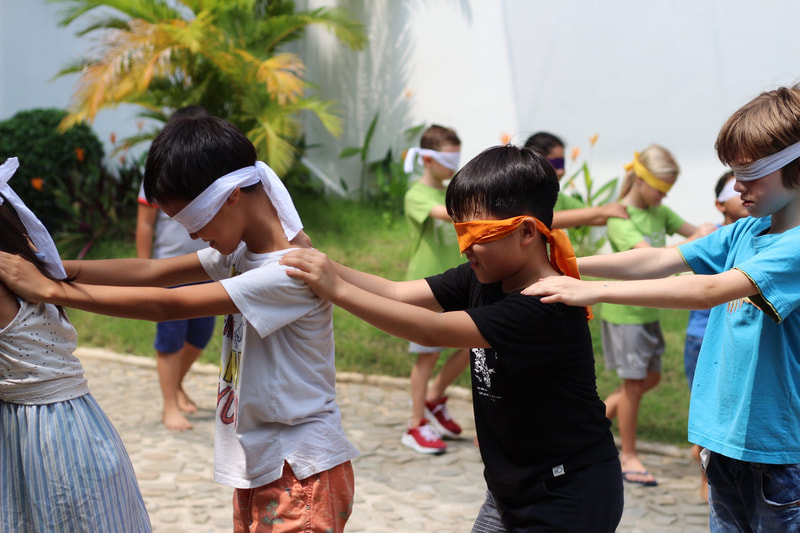 MP2 found a fun way to conclude their Explorers and Adventurers unit on Tuesday afternoon. They had to be extremely trusting (and use all of their personal goals) to allow themselves to be led on an adventure by their team members -whilst blindfolded! There was lots of excellent communication and risk taking going on. Fantastic effort guys!
It's time to say goodbye…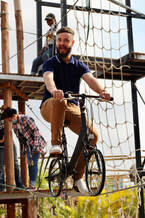 We can't believe that one of our most fun and musical Learning Facilitators is leaving! Mr. J you have been sensational and will be missed by all the learners. Keep in touch and good luck in your new adventure.
A huge, heartfelt goodbye to Ms. Pat and Mr. Stephen too. You have both been such a fantastic addition to MP2 and you have made a great impact on all the learners. Good luck and goodbye for now.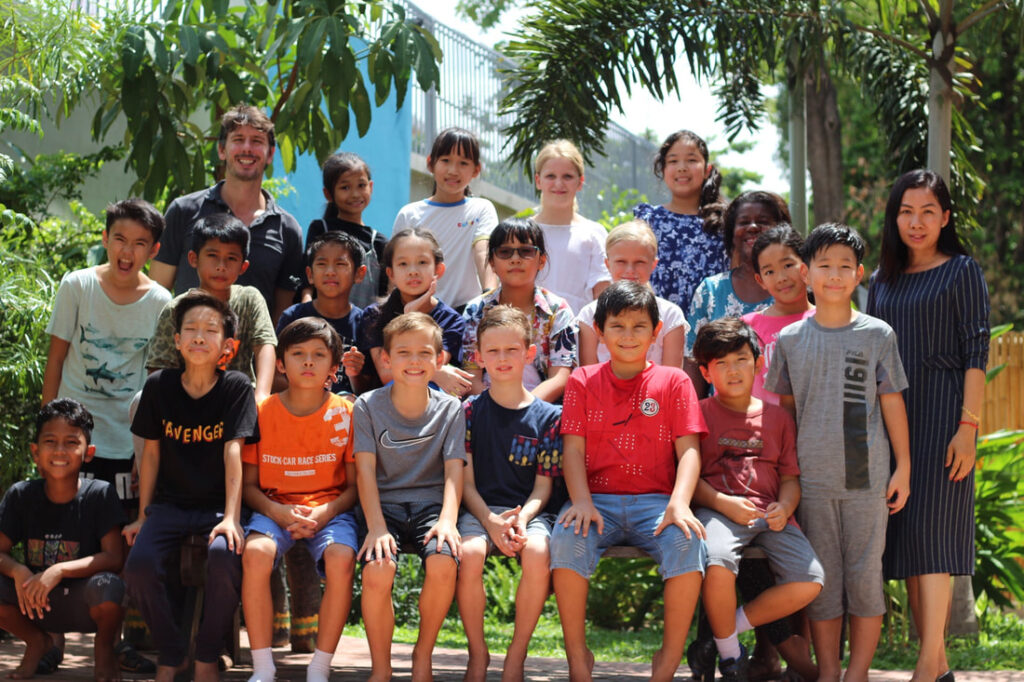 31/5/2019
What a busy week in MP2…
About last Friday…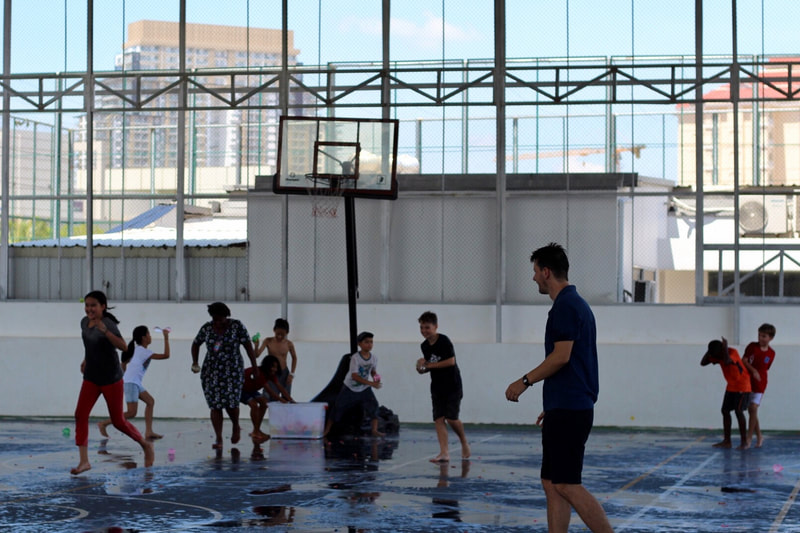 Last Friday was SO much fun! After all our hard work we had put into our Enrichment Tasks, we finally got to cash-in our well earned e-credits. Different totals allowed us into certain activities. There was: a movie room, crazy hair and nails, a bouncy castle, a water fight, biscuit decorating and A CHOCOLATE FOUNTAIN! Needless to say it was a fantastic, well deserved afternoon of happiness.
iCAN's Got Talent: The Final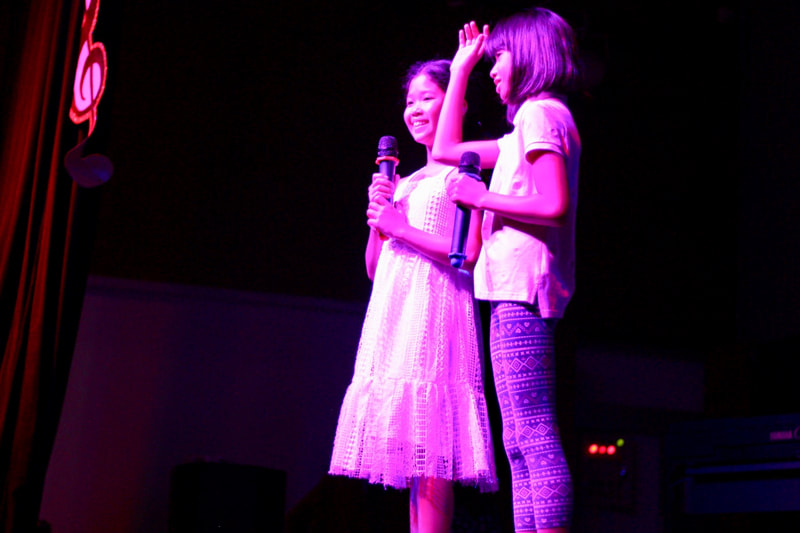 What a sensational final it was! A massive congratulations to the MP2 winners: The Super Heroes, and to the MP3 winners: The Coo-Coo Nutz. There was so much awesome risk taking and confidence shown by all of the learners who competed. What a super way to finish the penultimate week of learning, and of the iCAN academic year!
Important Dates:
Friday 31st May 2019- No School
Friday 7th June- Final Day of School
24/5/2019
This week in MP2..
What a super swimming Saturday!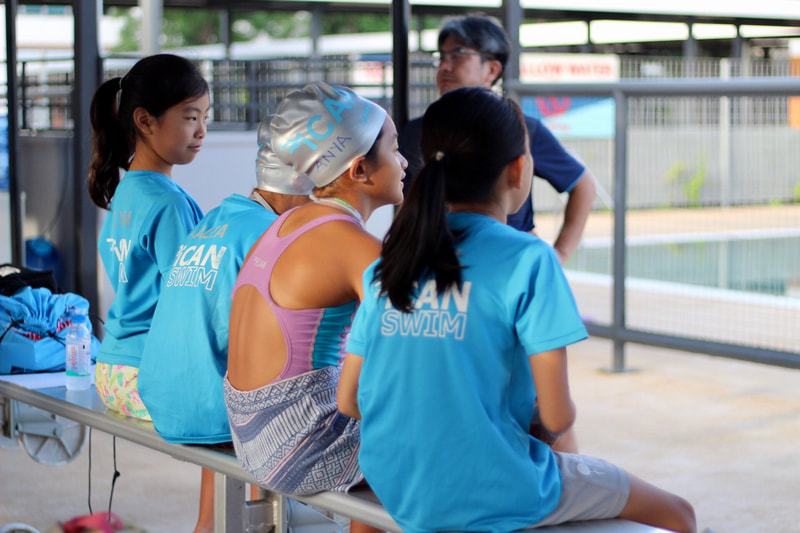 Thank you to all the families who came to support our iCAN swim meet at ISPP last Saturday. The learners were fantastic! A special well done to our younger swimmers for their super results and personal bests.
Who's got talent?
iCAN's got talent!
MP2 were sensational risk takers this week in their semi-final performances. So many learners took to the stage to show off their moves, super singing or comedy. Well done MP2- I think there were a few tears in the audience during some of these performances.
LEARNING JOURNEY
This week in science, MP2 have been learning about sundials. We started by sharing our existing knowledge of ways that we use the sun and then thought about how the sun might help people keep track of time.

After looking at an existing sundial, we made our own. During the experiment, we made marks on the card at regular intervals to track the different position of the shadow. It was really cool to see it move, even within the space of an hour!
IMPORTANT DATES…
iCAN's Got Talent Final- Thursday 30th May 2019 Final day of school -7th June 2019
Most importantly…
17/5/2019
This week in MP2…
Mental Health Awareness Week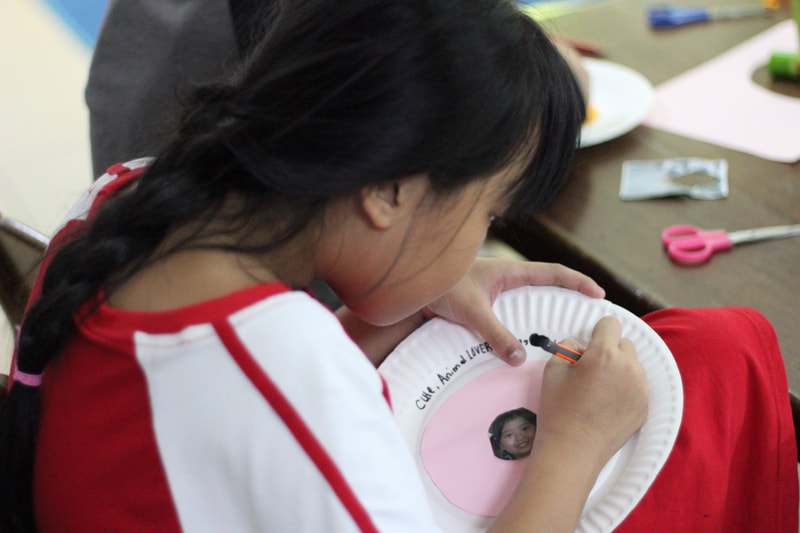 his week at iCAN we have focused on Body Image as part of our mental health awareness. We talked about things that we liked about ourselves and our bodies. We celebrated how awesome our bodies are, and all of the things that they allow us to do. Some of the things that we loved about ourselves; we love that we are…

We wrote on theBody Image graffitiwall and celebrated being unique and happy in our bodies. During break and lunch times, some of us: made crafts at the appreciation station, took part in a guided meditation, or practised a positive affirmation.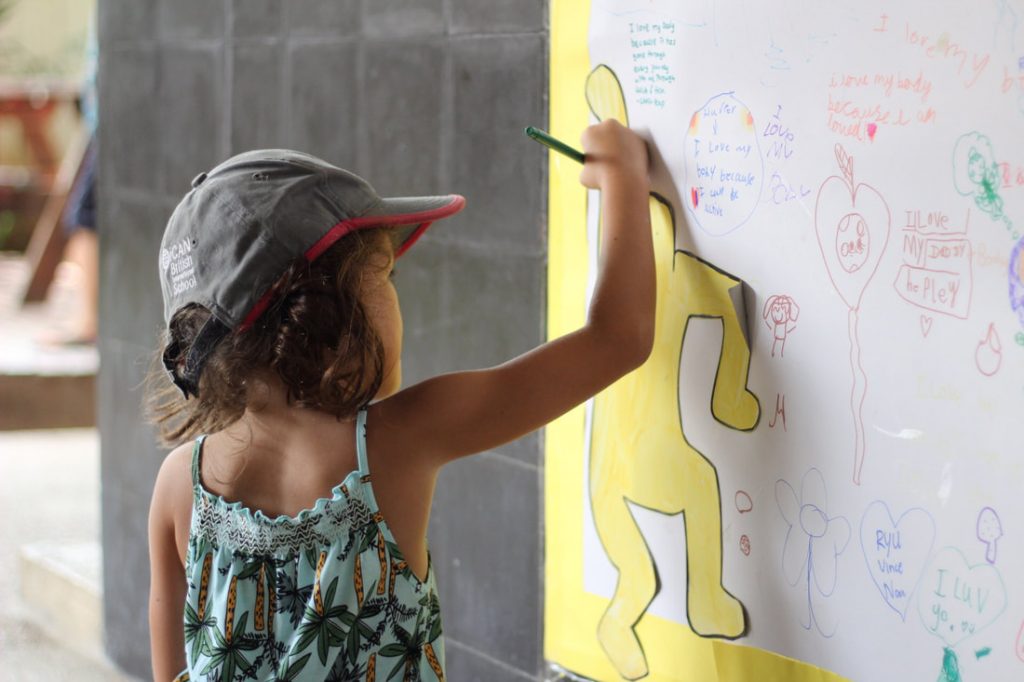 Learning Journey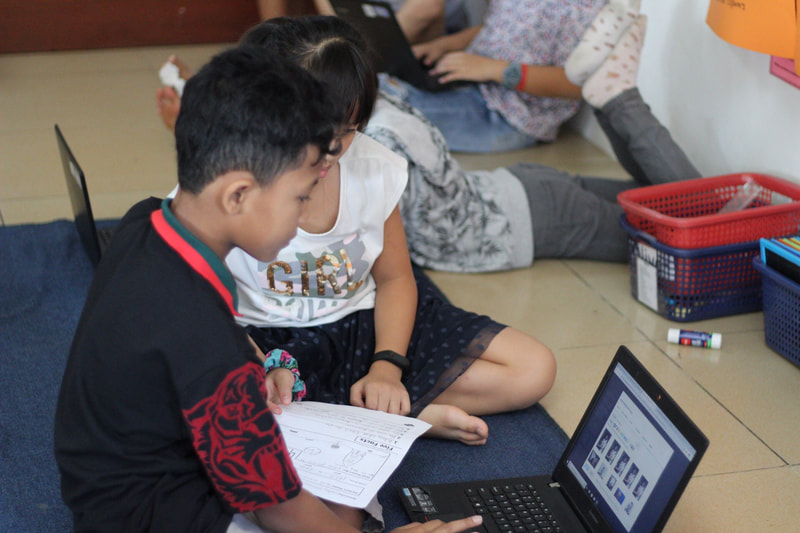 In learning journey, MP2 have been researching famous explorers. Using a range of sources to gather information, we then had to summarise this and present it in our own words. We had to be risk takers by speaking clearly in front of the class to share our learning.
Congratulations to all of our Swim Team members for their amazing efforts last weekend in HCMC.
Don't forget… tomorrow (18th May 2019) is…
The iCAN Swim meet at ISPP
10/5/2019
Learning this week in MP2…
Learning Journey
Geography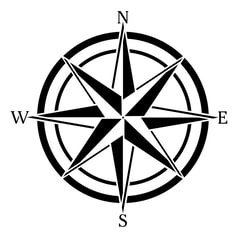 North. South. East. West.
MP2 have continued exploring direction, within their Geography lessons, and made their own maps of Phnom Penh. These helped the learners to have a better awareness of position.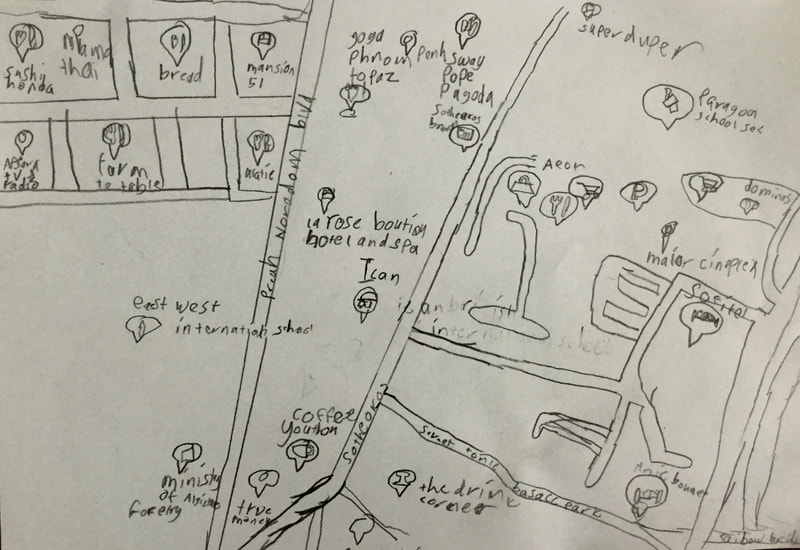 Maths
Year 3- Time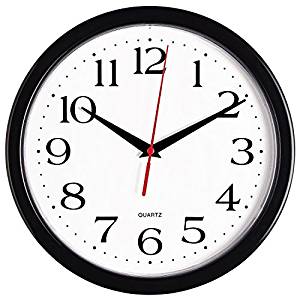 What's the time?
This week in maths, Year 3 have been consolidating their knowledge of time. Playing Step-In was a really fun way of counting in units of time: 5 minute intervals, 30 minute intervals and 15 minute intervals. It was tricky to remember the digital and analogue phrases such as 'quarter past' or 'quarter to'.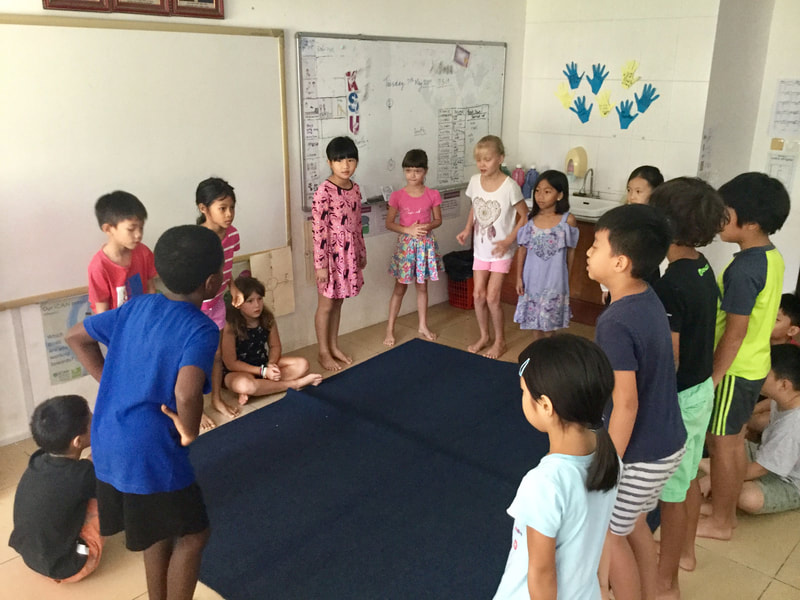 Literacy
Year 3 – Theseus and the Minotaur
Year 3 have been continuing to add to their graphic novels of Theseus and The Minotaur. Using: images, speech bubbles, thought bubbles, and captions they have developed their own interpretation of the story.
Year 4 Maths- Coordinates
This week, Year 4 have been exploring coordinates. The learners used maps to find what items were at different locations and tried to ensure that they were reading the numbers from the correct axis.
Good luck to all our super swimmers!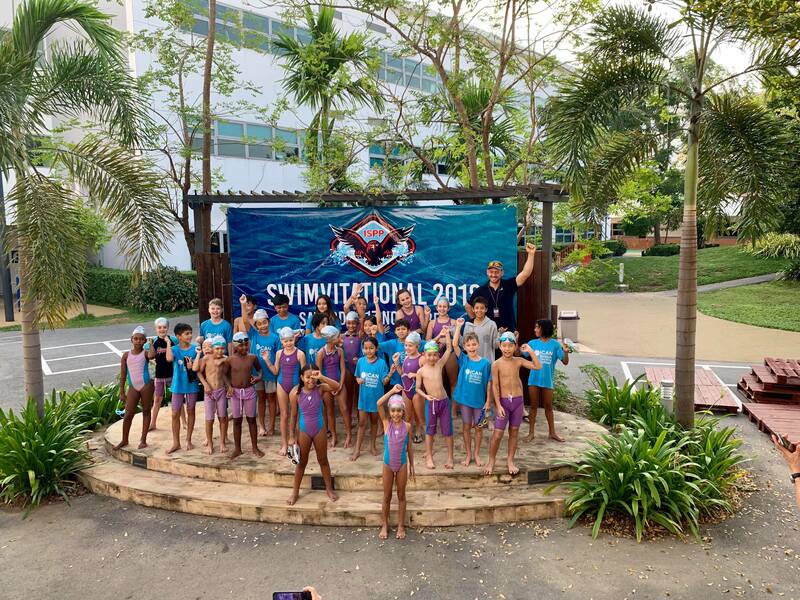 Good luck to all our swim team members this weekend for your swim meet in HCMC!
Important Information:
Monday 13th May 2019- No school- King Norodom's Birthday
3/5/2019
This week in MP2…
CHILD LED CONFERENCES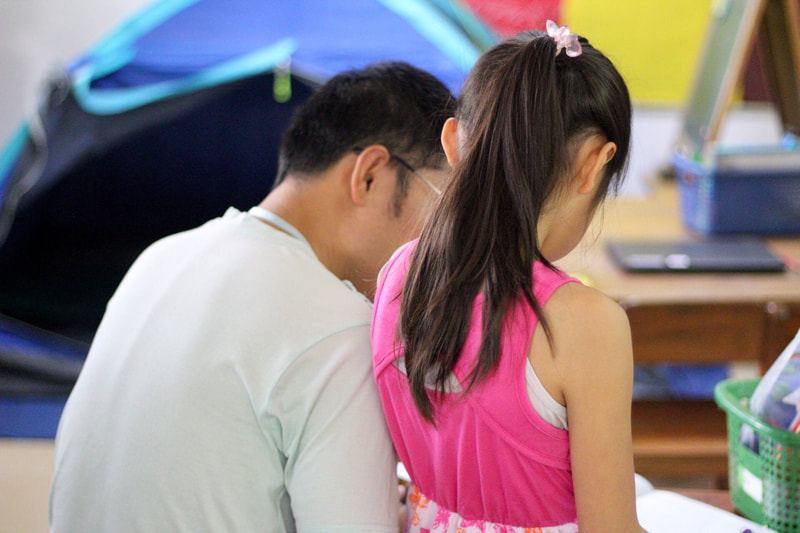 Our learners loved sharing all of their learning on Wednesday! It was fantastic to see so many families in school. Thank you for coming along to see all of the wonderful work that the children have produced this year.
Year 3 Learning…
PE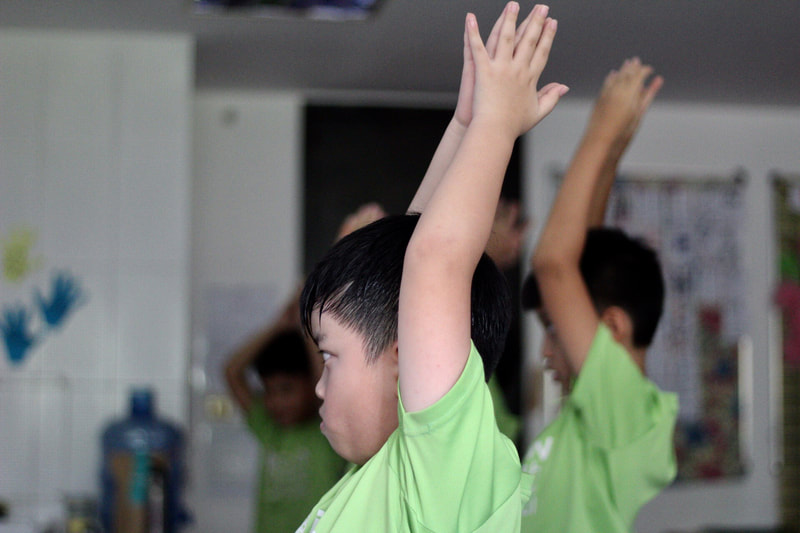 Year 3 had fun attempting some tricky yoga moves in PE this week. Some of the positions took a lot of resilience!
Art/Literacy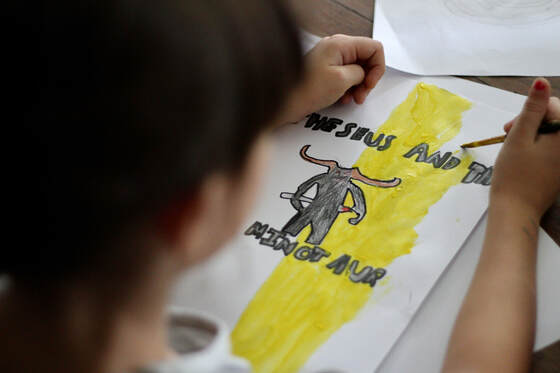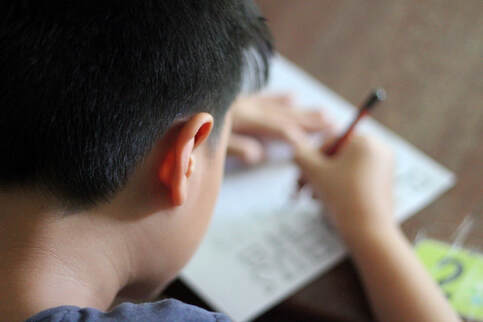 Year 3 have been having so much fun creating their own Theseus and The Minotaur covers for their graphic novel. The learners started by looking at a range of existing covers to get ideas for: graphics, typography and layout. Using bright colours and bold lettering has helped to really make them stand out.
Year 4 Learning
Maths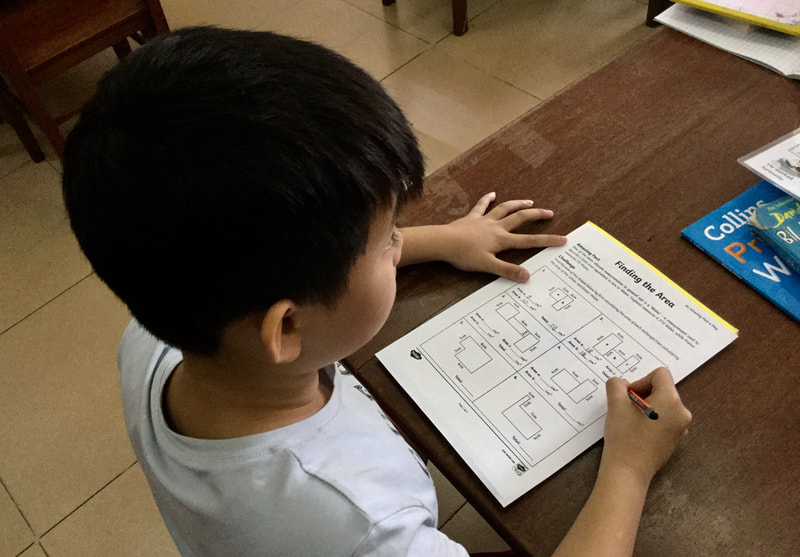 Year 4 have been tackling some tricky area problems, using a range of shapes and layouts.
Learning Journey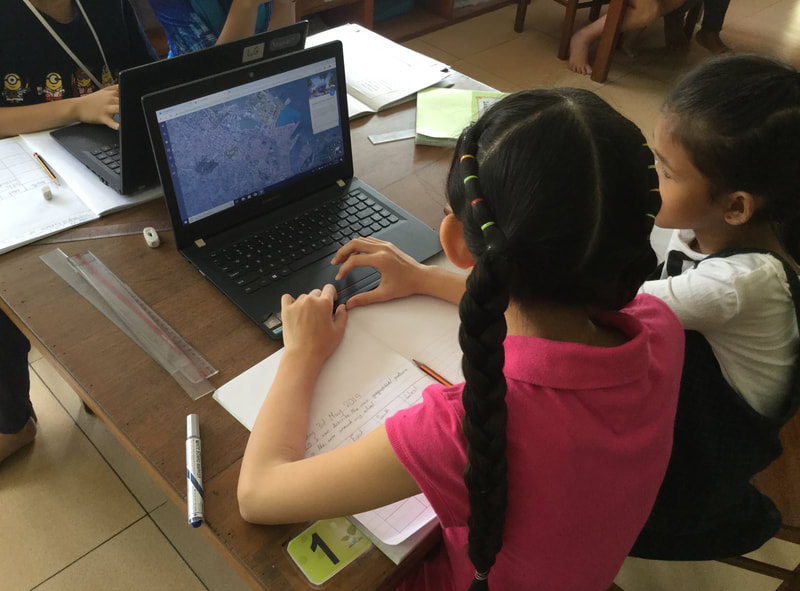 In geography the learners have been using Google Maps to explore direction, using the terms: North, South, East and West

Stars of the week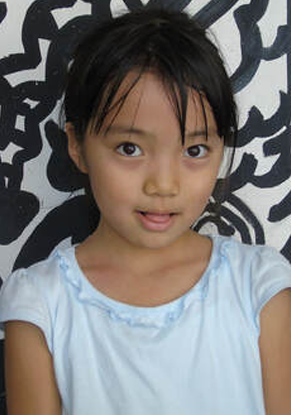 Important Dates:
Monday 13th May- KING NORODOM'S BIRTHDAY- No school
30TH May- iCAN's Got Talent Final

26/4/2019 LB6- Week 1
25/4/2019
INTERNATIONAL DAY RECAP…
What a fantastic way to end LB5! A huge thank you to all the families who helped out with sessions, and to those who provided delicious dishes for the food court. We hope you all have had a restful Khmer New Year break and that you are ready for the final learning block!
LB6
This week in MP2…
Entry Point
MP2 have had loads of fun during Entry Point for their new unit Explorers and Adventurers. In new teams, the learners had to set off on an adventure to find clues hidden on flags around the school. They then used these clues to help find the country of that particular flag and recording the Capital City.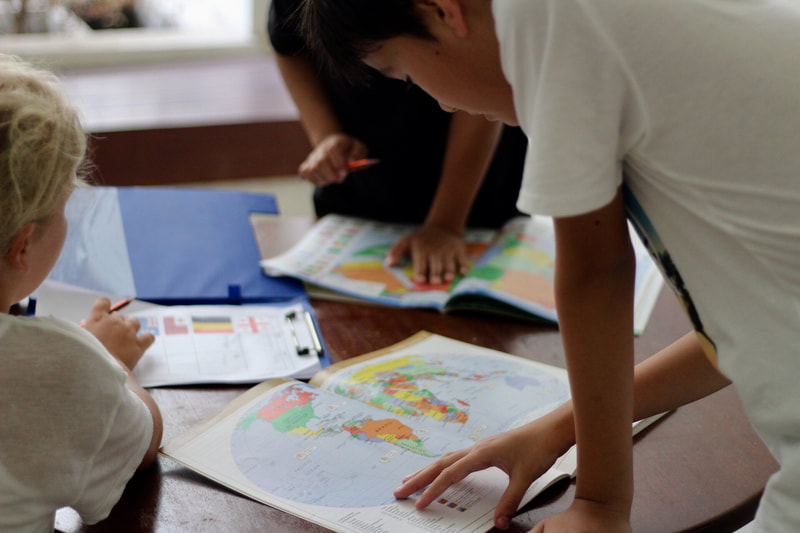 Team Building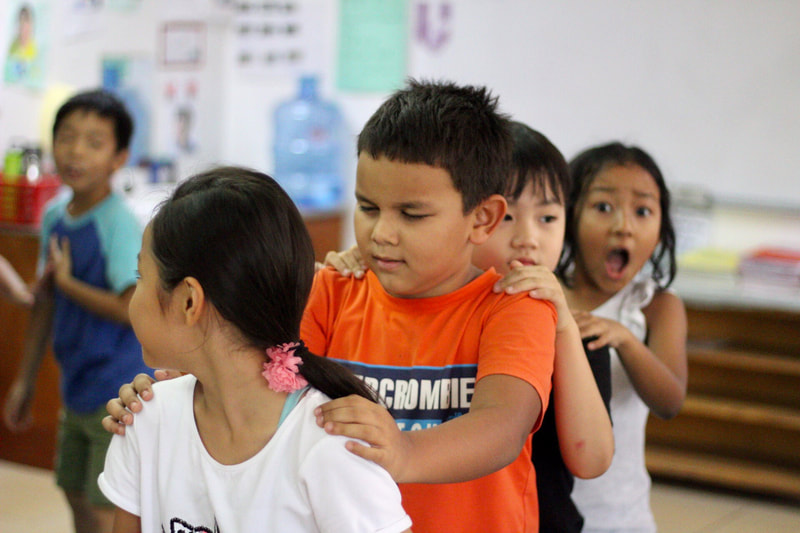 Cooperative learning is such a big part of learning at iCAN. At the start of each new learning journey unit we form different teams and get to know each other better. It is a great time to learn how to work collaboratively, practise showing respect to one another, and generally have fun with people that we have not worked with before.
Year 3 Literacy
Year 3 have really enjoyed learning a new story in literacy this week. After listening to Theseus and the Minotaur, they had a go at acting out their own interpretation of the story to help remember the different scenes.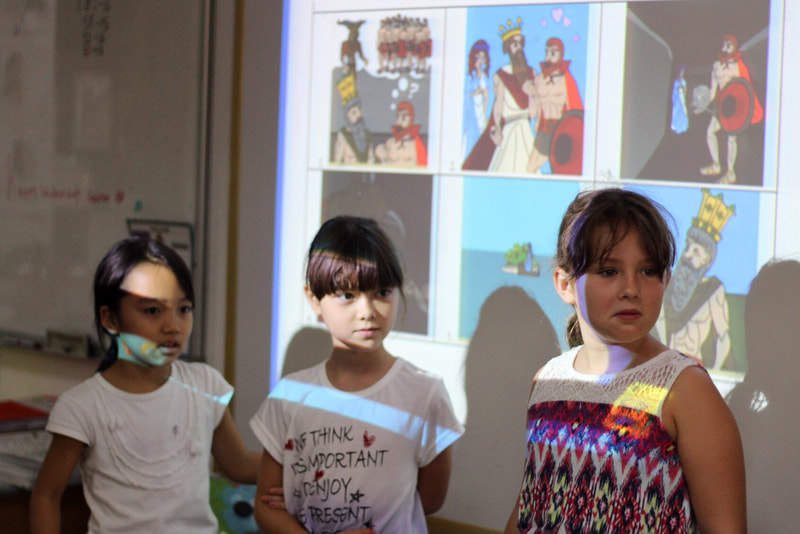 Year 4 Maths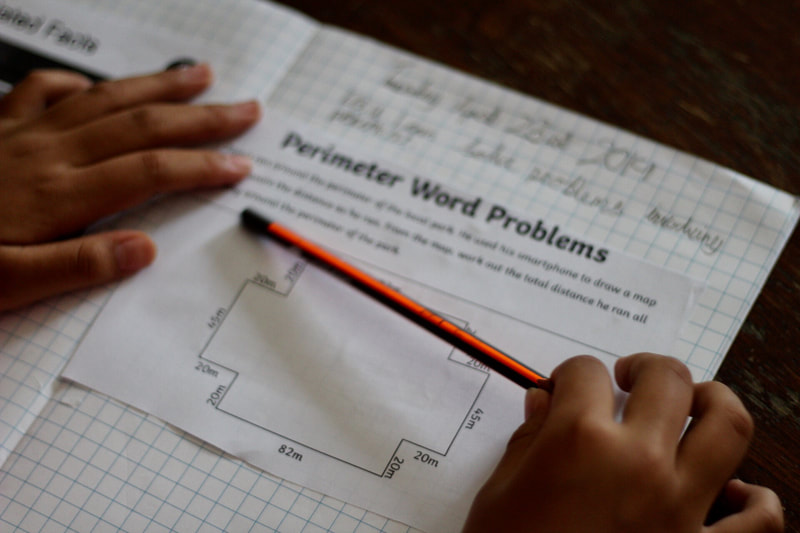 Year 4 have been really resilient in maths this week calculating some tricky perimeter word problems. They have had to use their knowledge of shape and apply their reasoning skills to solve these complex perimeter problems.

Stars Of The Week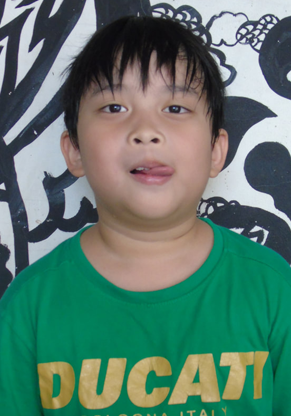 Important Information
WEDNESDAY 1st MAY 2019 – CLC
This week you will receive confirmation of your child/ children's CLC time slot.
Our learners are really excited to share their learning with you on Wednesday.
12/4/2019
MP2 learning this week…
It's nearly the end of learning block 5 and we have been busy preparing for International Day and having our Exit Point for What's on the Menu.
That hasn't stopped us enjoying loads of other fun lessons this week though…
4S Swimming – water polo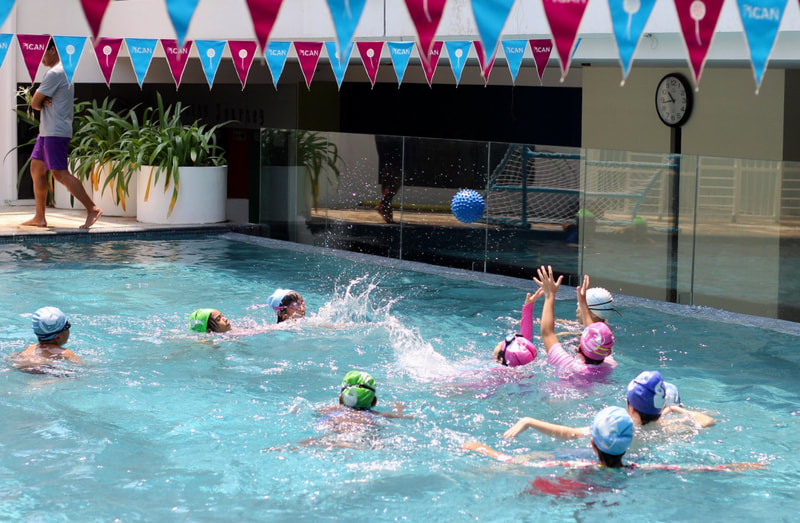 4S got stuck into some water polo on Thursday and had to be really cooperative to get the ball across the pool.
4G Art
To conclude the unit What's on the Menu, 4G have been completing their meals using clay and acrylic paints. Can you guess which foods they have included?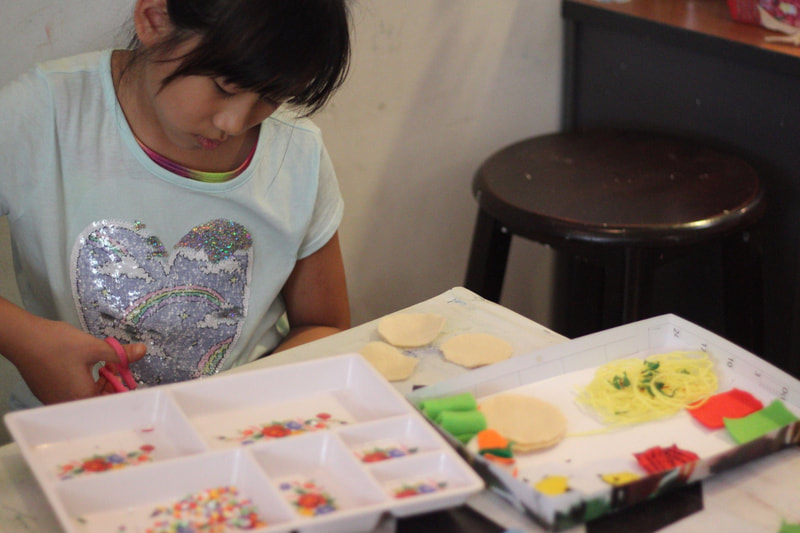 3R PE
3R Yoga
Sometimes it's good to have a brain break in between learning to help us re-focus for the next task. We love doing yoga in MP2! It helps us relax our minds and energise our bodies.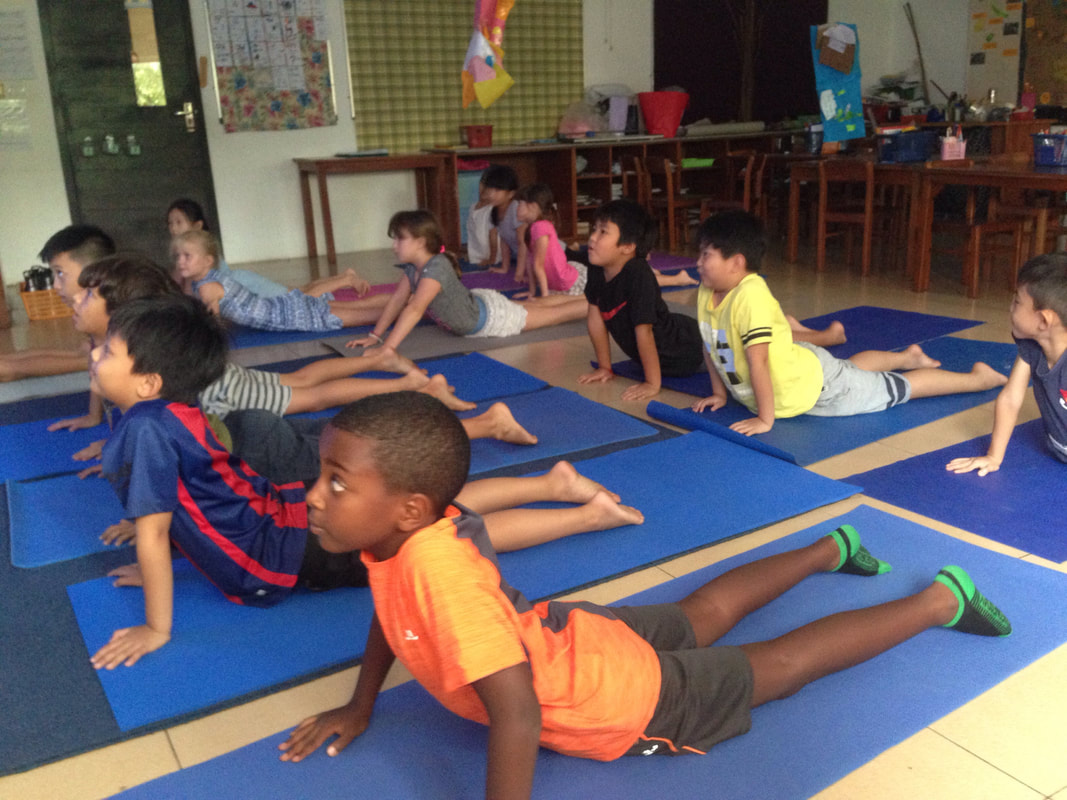 Stars of the week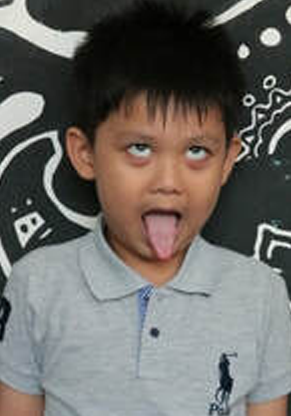 Important Information…
Khmer New Year Break: 13th April -21st April
*
LB6 begins 22nd April 2019
*
Child Led Conference (CLC) Wednesday 1st May 2019
Most importantly, have a fantastic KNY break!
5/4/2019
This week in MP2…
Did you know that specialist lessons are some of our favourite at iCAN? Check out 3R practising their different strokes and using a kick board during their swimming session today.
Swimming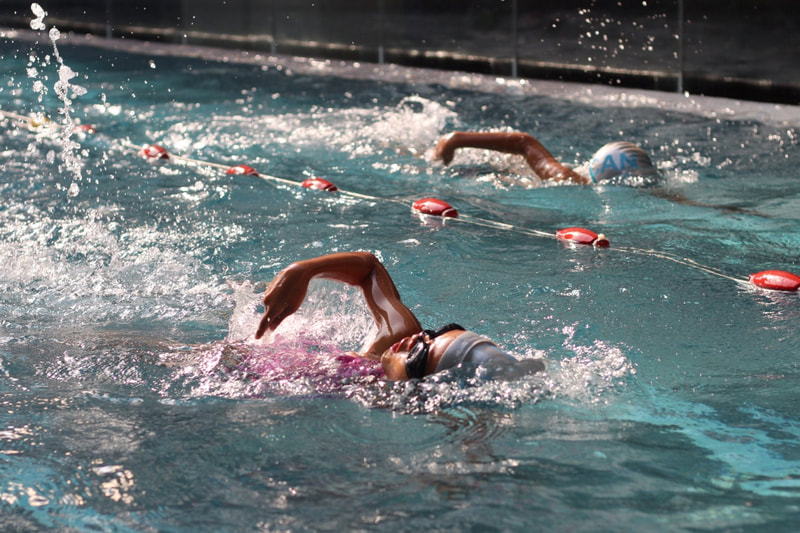 Peer Message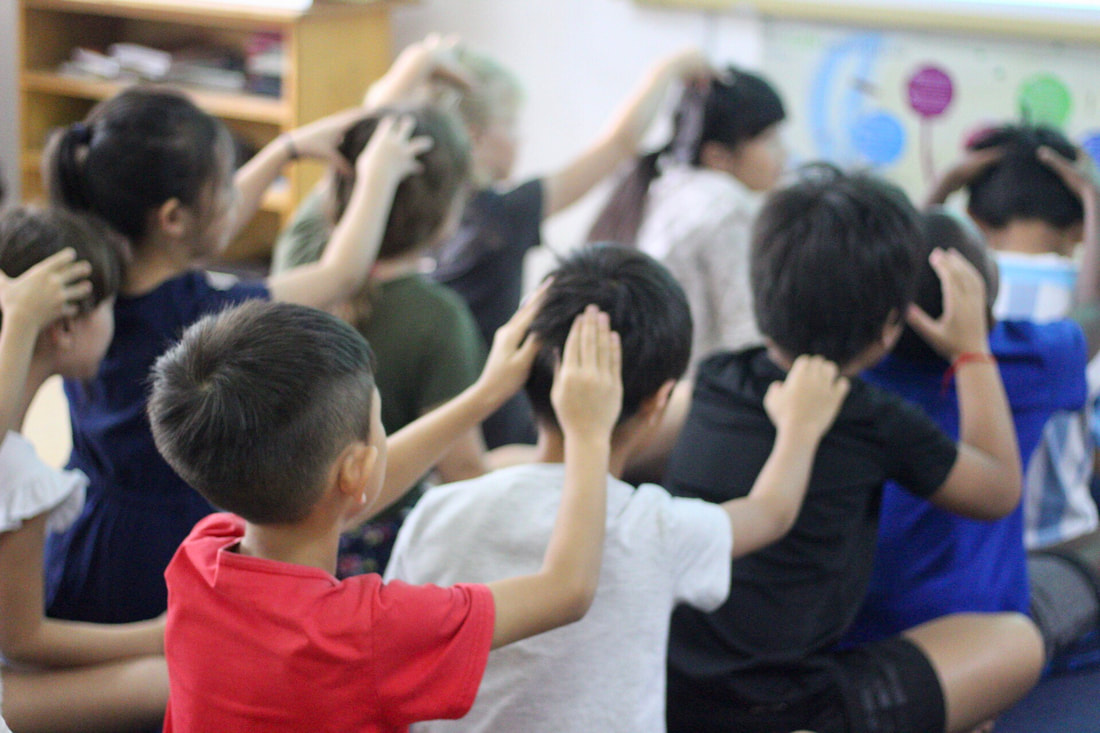 IPC
This week in our learning journey we have been internationally minded. We compared different foods that generally would be served at a Christian wedding and a Khmer wedding. It was interesting to think about how traditions are so varied across cultures and why this may be the case. What one culture serves at a celebration can seem really strange to another person, depending on what they are used to. We love celebrating these differences and sharing our own experiences.
Maths
This week in maths, Year 3 and 4 have both been calculating the perimeter of various shapes and locations. We looked first at basic regular 2D shapes and worked out strategies to calculate these. Then we progressed to more complicated irregular shapes with multiple sides. We even used word problems to deepen our understanding of this skill.
Literacy
Year 4 have just completed another Big Write! ​It has taken a lot of resilience to produce our diary entries written from the perspective of Rose but we are really pleased with our efforts.
Year 3 have been writing and acting out their own plays using stage directions and remembering not to use inverted commas has been tricky…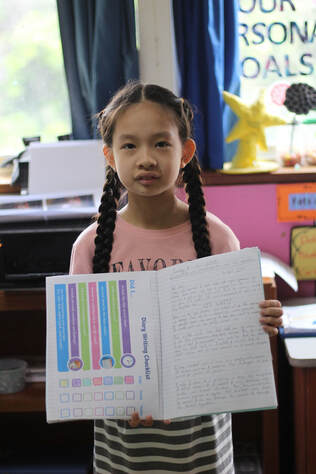 Stars of the week
Important information to remember…
One more week of LB5!
International Day- Friday 12th April 2019
Khmer New Year Break 13th April- 21st April 2019.
Do you want to see more of one particular aspect of
learning at iCAN?
Comment below to let us know your thoughts.
29/3/2019
Family Learning Day
It was lovely to see so many families at iCAN for our Family Learning Day on Wednesday. The learners loved sharing their learning with family members. A huge thank you to all of you who got involved and participated in the lessons.
IPC
This week in learning journey we have been looking at food preservation and how to keep things fresh, for longer. In our history lessons, we researched the diet of a pirate and found out about what they may have eaten on a long voyage. We learnt that they used a lot of dried or salted foods to stop them from spoiling so quickly on a long journey. Later we used this information to plan our own picnic of foods that we would take on a long voyage across the seas.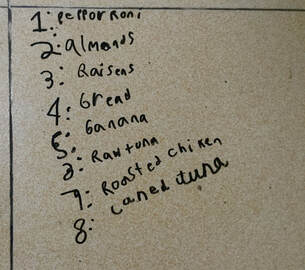 Maths
Year 3
Year 3 used a classic story this week to explore the skill of doubling. We started by reading the story A single grain of rice, and thought about whether or not the young girl had been wise to request double the amount of rice each day for 30 days instead of asking for a certain amount of bags. We were very surprised by the results!
Can you work out what Day 30 would be?
Day 1: 1
Day 2: 2
Day 3: 4
Day 4: 8
Day 5: 16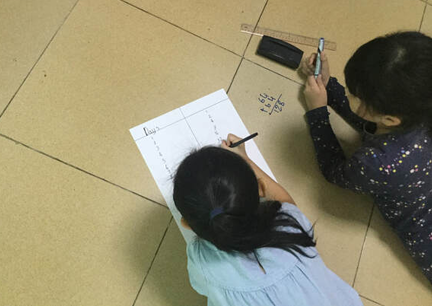 We used column addition and mental strategies to work out each double. This was helpful when the numbers got into the millions!
Partitioning the numbers made it easier to break down each amount but we checked our answers using addition when the numbers got too big!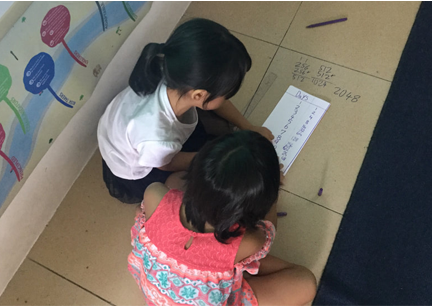 Year 4
Year 4 have been busy finding equivalent fractions this week. Using data from Maths Day, we looked at the relationship between fractions with different denominators in both shapes and amounts. Seeing it as an image, or shape, was a lot easier for many of us to understand.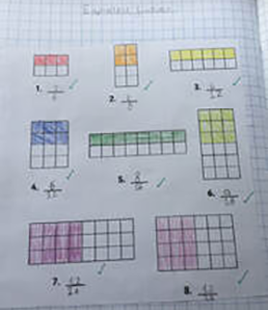 Literacy
Year 3
This week in literacy, Year 3 have been working on converting the story of Pinocchio in to a play script. We first studied the different features of these and thought carefully about which parts should be stage direction or the character talking. In groups, we took responsibility for each scene. We used the colon to clearly show when each character was talking.
Year 4
Year 4 have been exploring features of diaries this week. Continuing with our Anthony Browne story The Tunnel, we looked at what somebody might include in a diary entry. Some of the features we found included: past tense verbs, and the use of emotions to show feelings within the text.
Stars of the week

Dates for your diaries…
Friday 12th April – International Day (final day of LB5)
21-22/3/2019
IPC
This week in learning journey we have been investigating as scientists. We have been carrying out experiments, changing only one variable, to ensure that it is a fair test.
Using bread, we predicted which environment would keep the bread freshest over 5 days. The bread was placed: on the window ledge (in room temperature with no covering), in the fridge (uncovered), and in a Tupperware box at room temperature.Many of us predicted that the fridge bread would be the freshest by Day 5 but we will have to wait and see…
Year 3
Maths
What a fun time we have had for Maths Day! This week we became entrepreneurs and deigned, made and sold pizza so that we would come away with a profit. Year 3 made delicious sweet and savoury pizzas ranging from Nutella mango to the classic pepperoni. They sold out so quickly it was hard to keep up with the demand! We used our problem solving skills to cut them into fractions that would make the highest profit and then had to calculate the change when selling to other learners. Using riel and dollars was tricky so we had to be really resilient.
Literacy
This week in literacy we have been writing instructions within our science experiments. We used imperative verbs to write our method and predictions, giving explanations for our choices. Throughout the week, we recorded our observations and discussed why these may have happened using scientific vocabulary.
Year 4
Maths
Wow there has been so much learning going on for Maths Day! We have been busy carrying out surveys and using information from our learning journey work to help us decide which fruits to use on our healthy pizzas. Learning about fractions last week really helped us to decide how we would divide up each section. I think you will agree they looked amazing!
Literacy
This week in literacy Year 4 have been looking at inference within a text. We explored how this might affect the way that a character behaves or interacts with someone.
Stars of the week
Important dates:
Monday 25th March 2019- Final round of ASAs begins.
Wednesday 27th March 2019- Family Learning Day.
14-15/3/2019
IPC
This week in learning journey we have been making accurate observations about our morning glory plants. We have taken measurements and recorded the changes that we could see, each day, to our plants. Some of our plants have grown more successfully which gave us lots to discuss as a class. We talked about how the amount of sun or water each plant received may have affected the rate of growth. Planning and carrying out this experiment has helped us to think about the importance of a fair test. We will be applying this skill to our next experiment about keeping foods fresh.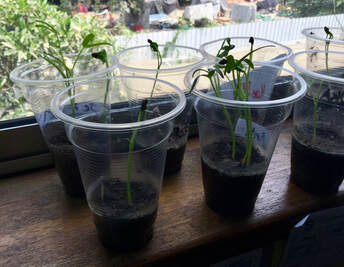 Our seeds have grown so much since last week!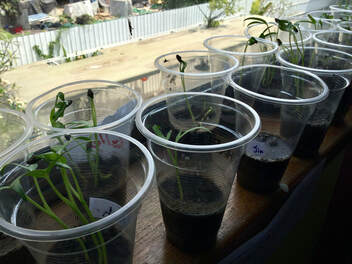 Lots of sunshine, and regular watering, has helped our plants to grow really quickly!
Year 3
Maths
In maths we have been getting ready for next week's Maths Day! There has been lots to plan and prepare. In groups we started our market research and designed surveys which would provide information about children's favourite pizza toppings. We used tally charts to accurately record each response and then formed graphs to represent our data. Some of the data was quite surprising! We will now use this data to help us decide which pizzas to make on Wednesday, so that we can sell as many slices of pizza as possible and make the maximum profit possible.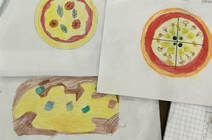 Literacy
Year 4
Maths
This week in maths we have been finding fractions of amounts in preparation for Maths Day! We used colour to show each fraction, which helped us to understand how much of the whole was represented. If the whole was 7 squares, and 3 of the 7 were red, then we knew that this would be shown as 3/7 and that we should show the blue as 4/7.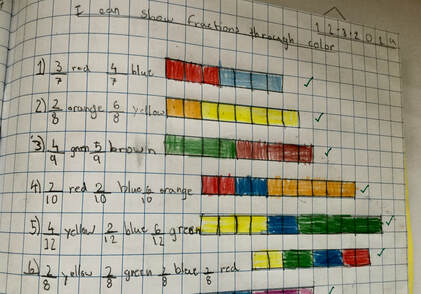 Literacy
In literacy this week we have been continuing to look at the story The Tunnel. The start of the week began by us making our very own tunnel to see what it would feel like to be in such a confined environment. We then discussed whether two people could be friends if they were very different and thought about how differences could be positive within a friendship. Towards the end of the week, we wrote a book review which summarised ours opinions about the story.

Stars of the week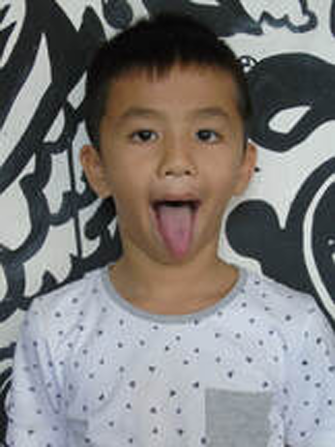 Dates to remember
Wednesday 20th March- Maths Day and International Day of Happiness 🙂
LB5 Week 2
7/3/2019
IPC
This week we have moved our learning onto Science. There was a lot of excitement in the air at the thoughts of setting up some experiments. To refresh our memories, we started with a simple experiment to practise the skills of carrying out an experiment and recording it in formal, written form. We each planted our own morning glory seeds and we are now tracking their growth rate. We know that an experiment needs to begin with a question, we need to make a prediction about what will happen and then we must record the method and equipment used.
Year 4
Literacy
Your 4 have been doing work based around an Anthony Browne book called 'The Tunnel'. So far they have predicted events in the story by using clues in the images and dialogue and also compared the two main characters; Rose and Jack. They are working hard on their reading skills through our literacy lessons and in reading roundabout.
Maths
Year 4 have completed a variety of work on fractions. They correctly identified an assortment of fractions and used their addition and subtractions skills to add and subtract fractions with the same denominator. They now have some knowledge of how to turn 1/10s, 1/4s and 1/100s into decimals and have been practising finding fractions of numbers.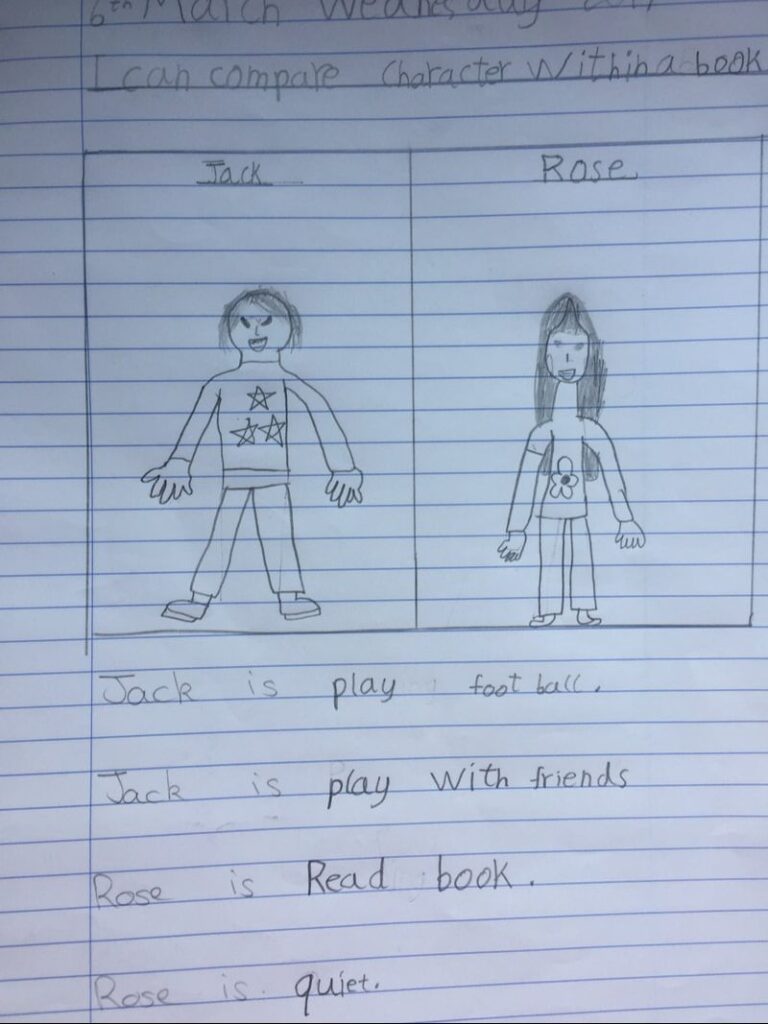 Year 3
Maths
In Year 3 we have been learning about rounding. We have been learning about why it is important to be able to round to the nearest 10 or 100 so that we can estimate what our answer might be. We have also been refreshing our memories by using the column method to help us solve worded problems. Year 3 have worked hard this week. Well done.
Literacy
We have been focusing on story writing and sequencing. We will continue to do this next week.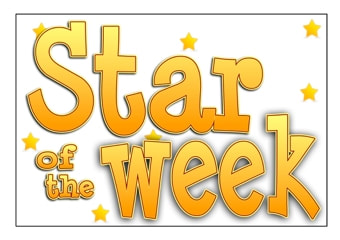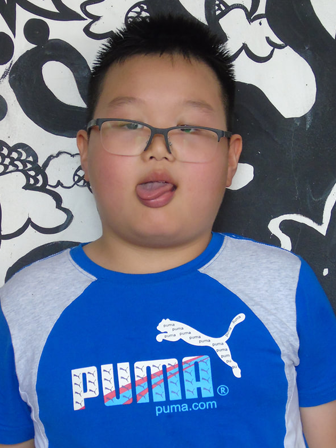 The MP2 Team would just like to thank all the learners and families who have taken part in our 3rd enrichment task. These have been to a high standard and it is clear how hard the children have worked on these. A super effort from all. Well done!
LB5 Week 1
1/3/2019

To kick start our learning block, we have been celebrating Book Week! It has been a lot of fun taking part in all the different activities. On Tuesday evening we returned to school for bedtime stories read by some of our middle years learners. This tired us out and lots of sleepy eyes were ready to head home to our beds.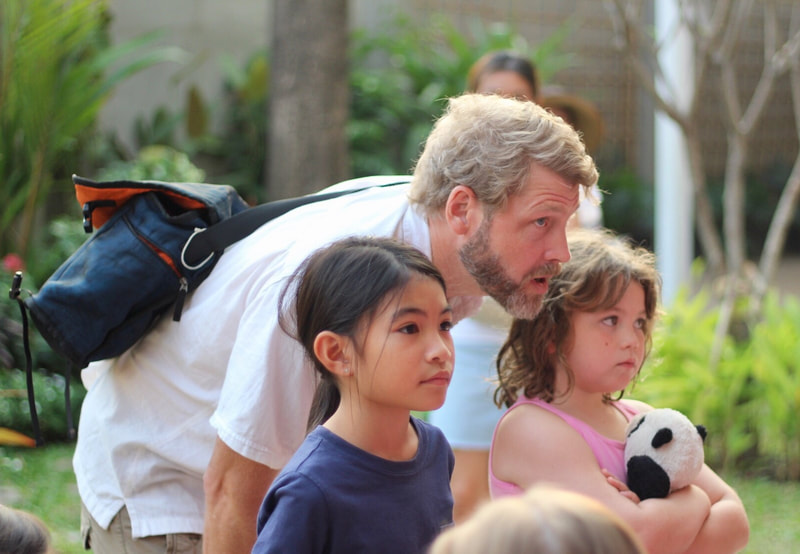 Throughout the week we listened to stories and even took part in re-enacting them with Mr J. We also listened to stories from other cultures and in a range of languages. Some of this was tricky for us to understand but we all learnt some new words along the way.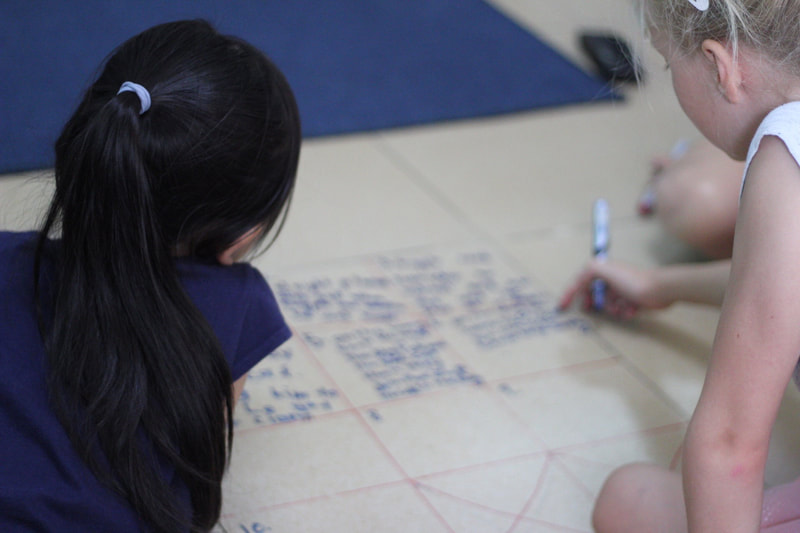 Friday brought about our book character parade. Most of us were dressed up in costumes and there was a lot of excitement in the air. MP2 have been focusing on the story of Pinocchio and all the learning facilitators and support staff were dressed up as characters from this tale. Our MP2 corridor has been transformed into a Pinocchio themed display. We thought of many lies to make Pinocchio's nose grow! ​We have also jazzed up our Book corners to inspire the love of reading!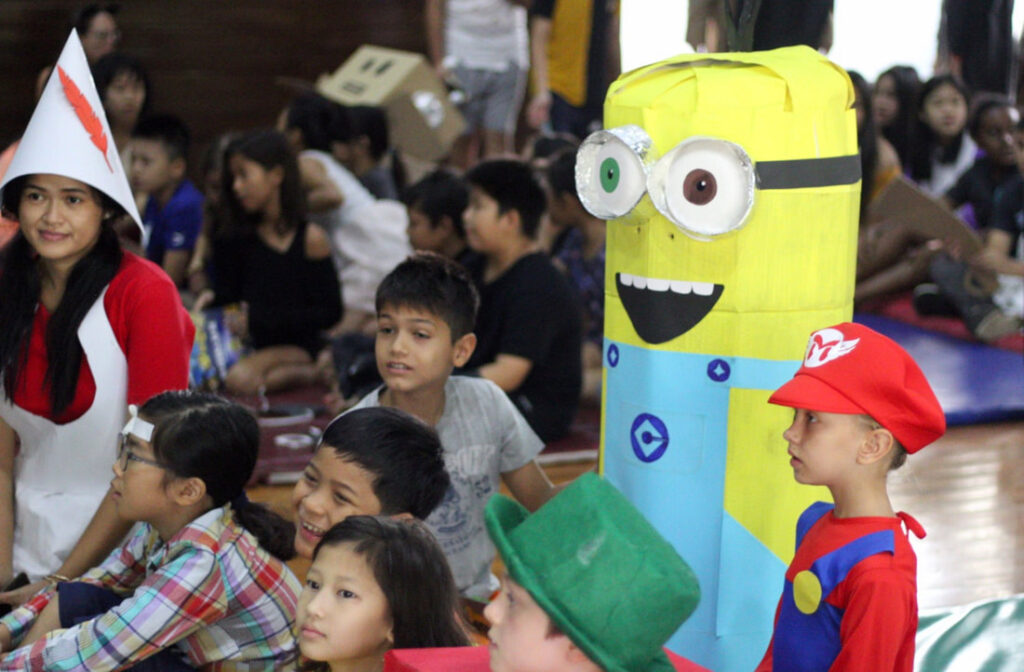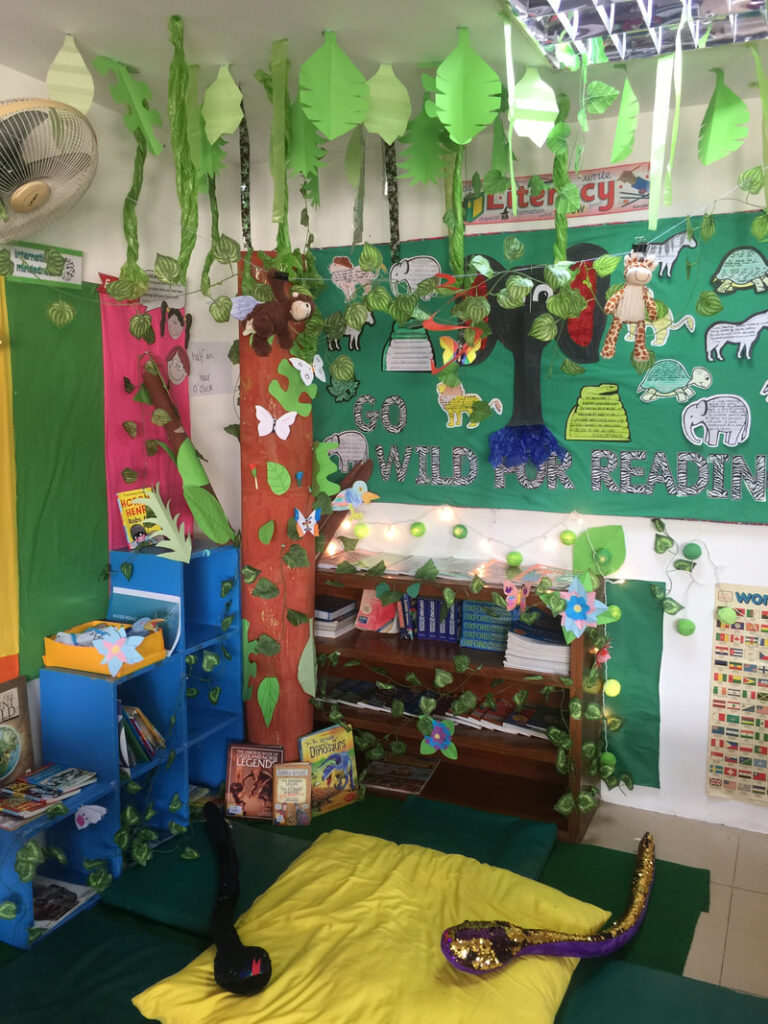 Thank you for all your effort during book week. The learners have worked incredibly hard to be creative in class with their story telling, corridor and door displays and their book corner ideas. The costumes were particularly impressive this year. We can't wait for the next book week!
LB4 Week 6
15/2/2019
On Friday 8th February, all primary and middle years learners visited NISC to take part in our annual sports day. So many of the personal goals could be spotted, learners were principled when encouraging each other, risk takers when trying out new games and always resilient, working hard to make it to the end. What fantastic fun we had.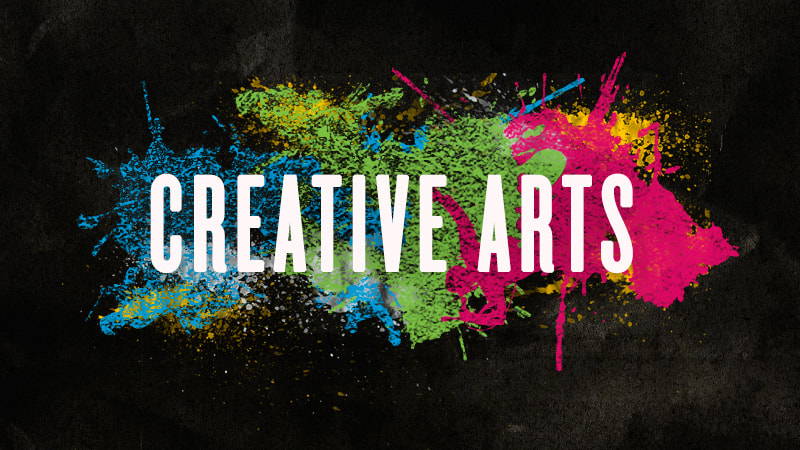 This week we have been dedicating our learning to the artS, through the theme CIRCUS! This has meant we have focused on art, dance, gymnastics, swimming, role plays and construction. We had a joyful time becoming clowns with Ms Jumping Julie Bean, an abstract time creating psychedelic art with Ms Bouncing Beverly, magic really happened in the art room with The Magnificent Ms Maggie and we became aquatic creatures with Mr Daan the Dolphin Trainer. MP2 were also lucky enough to visit Fly Phnom Penh to learn and practise trampoline skills. As a MP2 project, we decided to upcycle plastic bottles to make a boat. The children were faced with this problem; How many clowns can our upcycled creation hold in the water?We tested out our boat in the swimming pool and counted the clowns as they got on….
LB4 Week 5
7/2/2019
CLIMBING ADVENTURE!
Year 3 and 4 had so much fun at Kid's City this week! It was really scary on some of the high walls and we had to keep being resilient when it got difficult. Some of us were so fearless we managed to make it right to the top of the highest columns and jump off! We are real risk takers!
Year 3
This week, Year 3 have been improving our stories. We have been looking at how to use inverted commas correctly and how to use ellipses. Year 3 have been brilliantly creative with their stories and have really enjoyed writing them. We are super proud!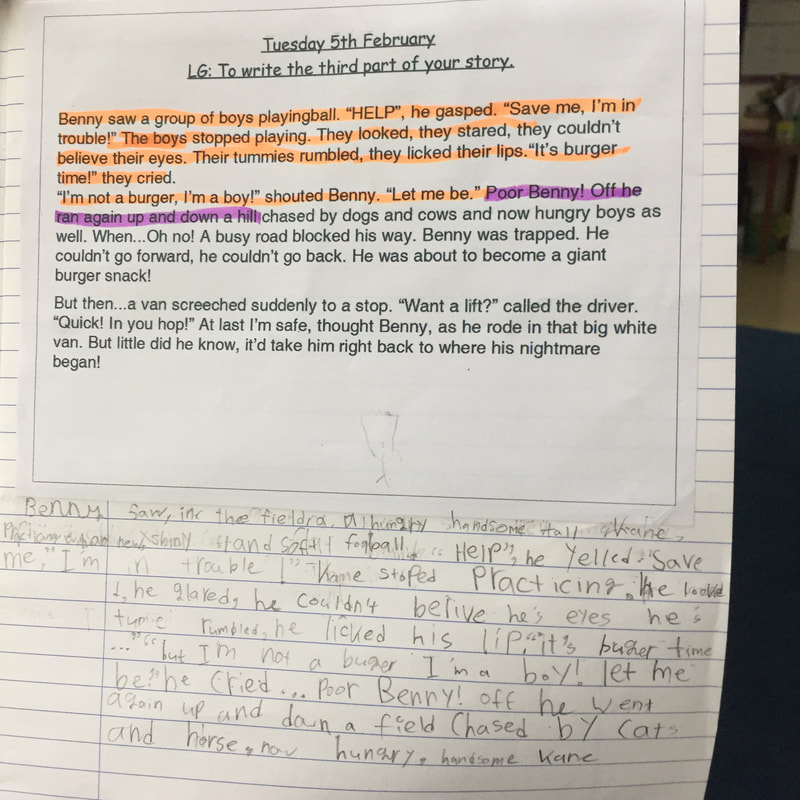 This week we have been continuing to learn about capacity and have been learning about volume too. We have discussed the difference and have learnt that capacity is the, 'amount a container can hold' and volume is, 'the amount of liquid in the container'. It has been really fun estimating and measuring. Year 3 have learnt a lot about measurement over the past two weeks. Well done.
Year 4
Year 4 have continued to write their story about an Abandoned House. We practised using inverted commas and setting out speech accurately. We also improved our descriptive vocabulary by learning what adverbs are and using them in our writing. Next we put all of our learning together to write a four part story. We then evidenced our story by identifying the correct features of a narrative piece of writing and assessing our own learning. Have we applied our knowledge and skills?
In maths, Year 4 have been great thinkers! We have worked on our division methods and we are now applying our division skills to real-life problems. We are challenging ourselves with understanding remainders. Here's an example of one of our super challenges: Forty-six pieces of apple are shared equally among 9 children. How many pieces of apple do each receive? Let us show you at home how to work this out.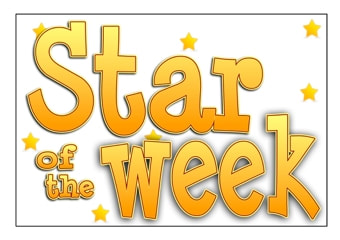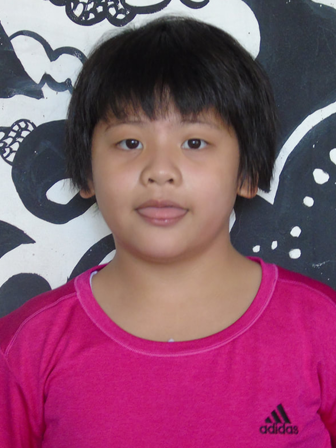 LB4 Week 4
31/1/2019
IPC
This week has been an exciting one for MP2. Continuing our geography learning, we have learnt about food miles. We now know that this is how we measure the distance food has traveled from producer to consumer. By locating our home, host or chosen countries on a map, we used a food mile calculator to find the approximate distance some imported food had traveled to get to Cambodia and other countries. We worked in mixed MP teams and used real food packaging to find where they were produced. Great cooperation skills were being used across Year 3 and 4.
Look at your packaging at home to find the food miles the product has traveled.
http://www.foodmiles.com!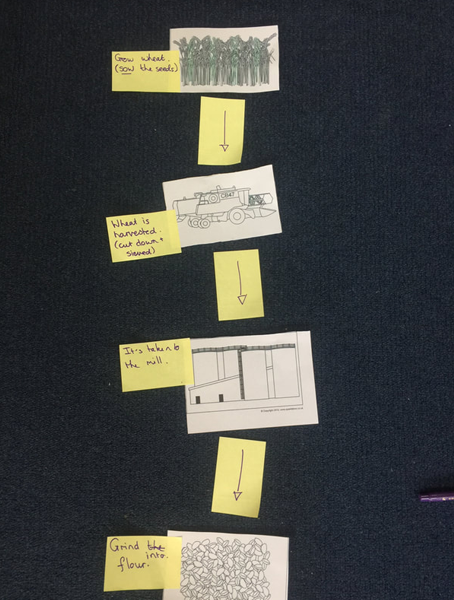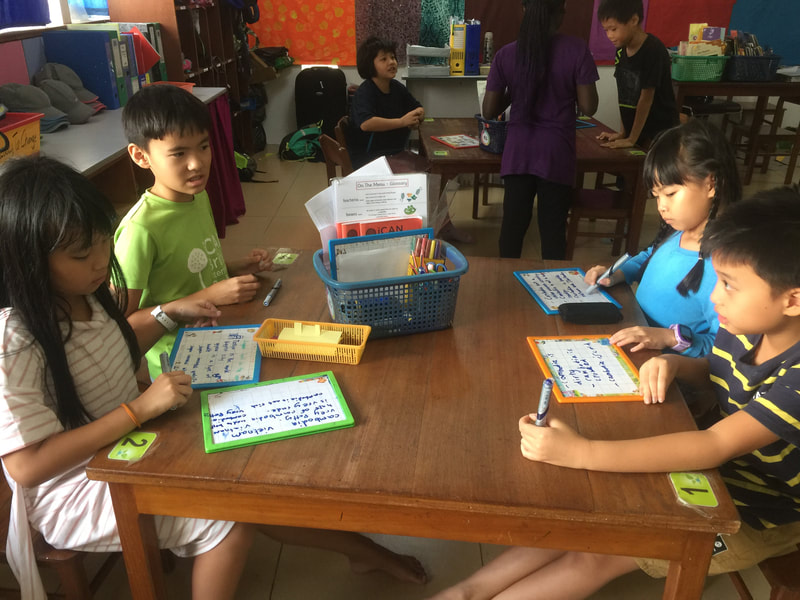 Year 4
Maths
Year 4 have been using their multiplication knowledge to help answer related division questions. It has been tricky at times but the learners have been super resilient towards their learning. They have also answered division based questions using the bus stop method. Great growth mindset this week. We learn from our mistakes!
Literacy
It has been a frightening week in Year 4 literacy, developing our creepy stories about the abandoned house. We have worked hard to practise using fronted adverbials and are now working on using speech accurately in our writing. We built up a bank of words we could use instead of 'said' and have practised using inverted commas in the right place. We will continue this learning into next week.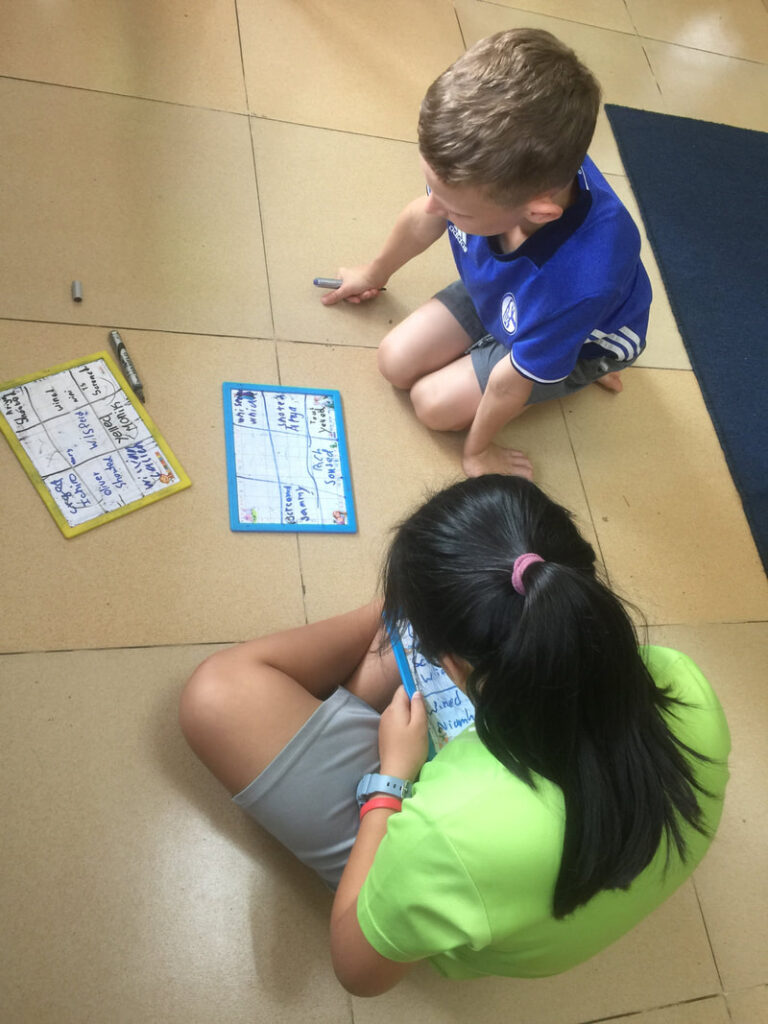 Year 3
Maths
This week in maths we have been exploring capacity using a range of different containers. We made predictions about their capacity and marked off different measures in ml and l. Then we had to use measuring jugs and cylinders to accurately mark off the actual amounts of water in ml. Some of us were very surprised by the results and found that the capacity of our container was much less than we had imagined.
Literacy
This week in literacy we have been editing our stories and improving the speech. We looked at a range of examples of speech within existing stories and observed how they use punctuation accurately. Working in pairs, to act out the sentences, we helped each other to figure out where the inverted commas should go then decided if it needed a comma, a full, stop, exclamation mark or question mark.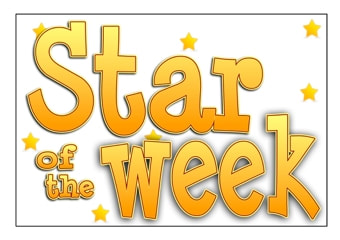 LB4 Week 3
24/1/2019
YEAR 3 SLEEPOVER!
On Tuesday, Year 3 took part in their first school sleepover! This was a lot of fun! We played games, watched films and ate delicious treats like marshmallows. The sleepover was a great experience for all of us. It was an opportunity to strengthen friendships and build on some of our personal goals, like being principled by supporting each other.
IPC
In learning journey this week, we have started our learning through geography. We began by practising our skills when using maps. We looked at where different fruits grow around the world and located them on a map, marking them and using a key to make it easier to read. We found out that tea and coffee grow on trees where as eggs are laid by birds like chickens and geese. We then thought about how different products are created using a range of ingredients such as chocolate, cheese and particularly bread. We furthered our learning by discussing and recording the stages of making bread. It would be great if we could try making some at home!
Maths and Literacy
Year 3
his week in maths, Year 3 have been looking out multiplication patterns and common multiples. We have been using a 100 square to recognise patterns and see how some times tables relate to others.
This week in literacy we have been editing and refining our own versions of Burger Boy. We tried to use a range of interesting vocabulary to make our stories more exciting and looked for better alternatives for said when using speech.
Year 4
In literacy we have been real risk takers by expanding our language. We began by building up a bank of adjectives and practising using them to describe creepy nouns in a haunted house. We then applied this to story writing and wrote a 'spooktacular' opening paragraph, describing the setting. Next we moved onto using fronted adverbial phrases to give extra detail about our characters and the problems they were about to encounter. We can't wait to finish them and share them with you.
In maths Year 4 have continued making progress with their multiplication skills. They have now progressed to 1 digit x 3 digit and 2 digit x 2 digit using the grid method.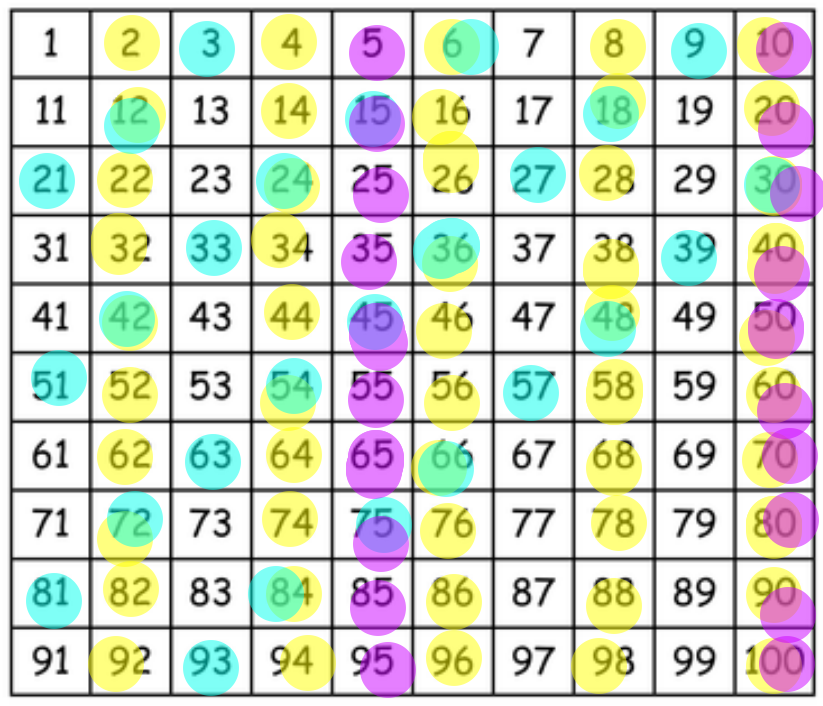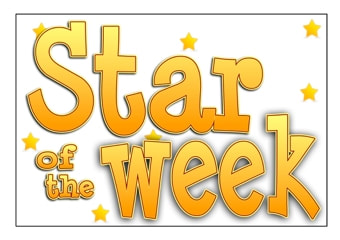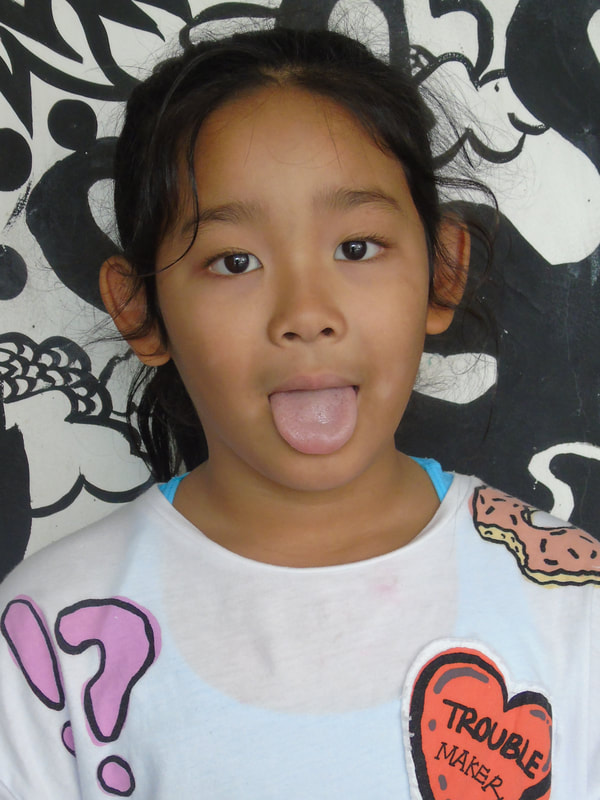 We worked hard to display our learning in our
assembly
We are AWESOME!!!!!!!!!
LB4 Week 2
17/1/2019
IPC
This week we have really got stuck in to our new unit, What's on the Menu? Following on from our entry point, we completed a knowledge harvest to find out what we already know about this unit and found out what we will be learning. We started with geography where we use maps to help us locate the position of a variety of continents and countries. We then discovered which food grows where and thought of reasons why this may be. All this thinking about food sure did make us hungry though! Check out some of our photos from our entry point last Friday.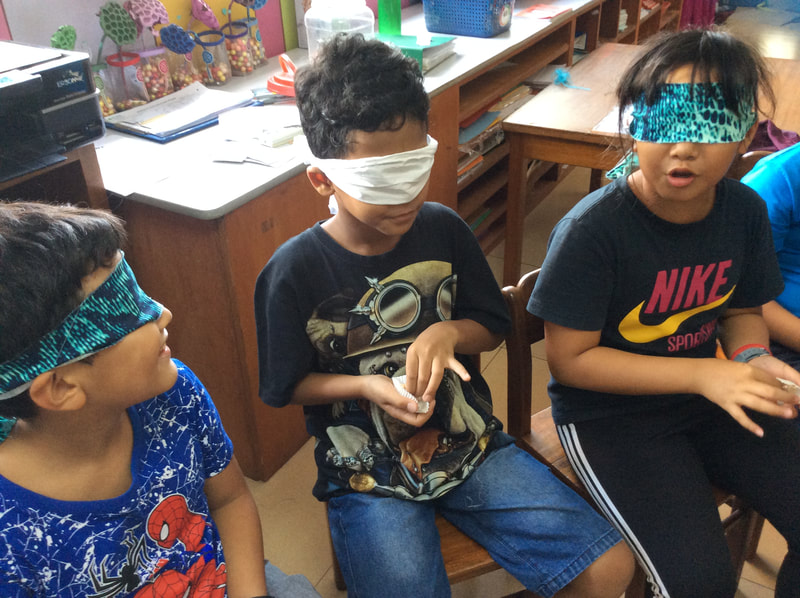 Maths and Literacy
Year 4
In Literacy Year 4 have been learning how to write a short story.The learners examined a variety of short stories and identified the correct features, paragraph by paragraph. We will use our knowledge of these features to plan and write our own story, step by step.
In maths, we have been working hard on multiplication. We have focused on learning the times tables and multiplying by 10, 100 or 1000 to help us with more complex multiplication. We will be learning how to use this skill when using the column method.
Year 3
This week in Maths, we have been learning to use the column method. We learnt the expanded column method to begin with to check our understanding of what we were doing. Year 3 have been great thinkers and have been brilliantly resilient when learning how to use this method for addition. Well done Year 3!
This week in literacy we have been immersing in the story of Burger Boy. By making links with our Learning Journey topic 'What's on the menu?', we started to think about adapting the story using different foods. We are really excited to make our own versions and present these to the other classes.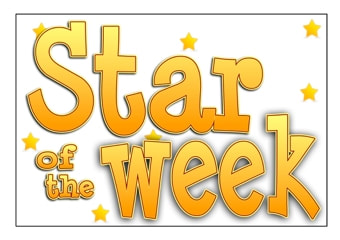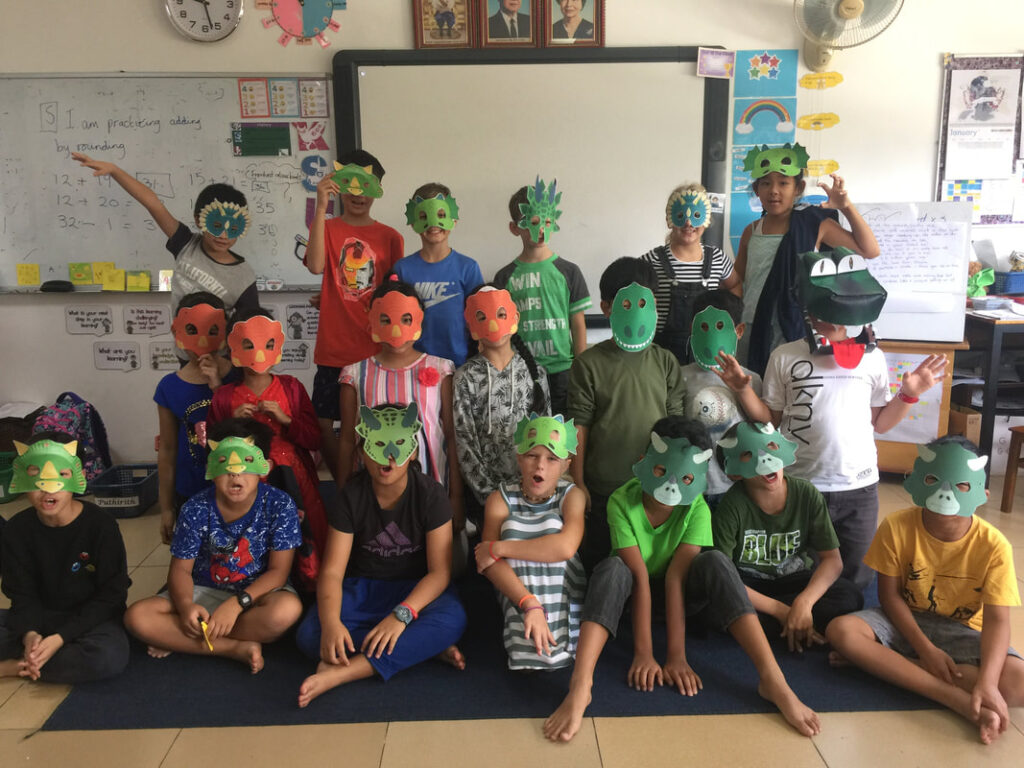 4G have been super cooperative with each other to create and practise a fantastic assembly, showing off all of their learning (particularly about dinosaurs)! Ms Gemma is very proud of them!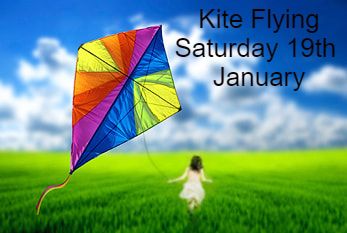 Don't forget, this Saturday, our annual kite flying event will take place at Olympic stadium, 8:30 – 10:30. Kites are usually available for purchase or bring your own along. We look forward to seeing you there.
LB4 Week 1
10/1/2019
IPC
What an exciting first week back we have had! An exit point and an entry point!
On Wednesday, MP2 visited the Jurassic Kingdom dinosaur park. This was a fantastic way to consolidate our learning from LB2 and LB3 and show off all of our knowledge as we encountered gigantic, realistic dinosaur models around the park. Lots of us got a fright when the models began to move and ROAR loudly in our ears. We were lucky enough to take a ride on some dinosaurs and also encounter the skywalk, balancing along the rope bridges and riding on a bicycle on a rope. We had a lot fun, it was a great way to end our unit; Footprints from the Past.
On Friday afternoon, MP2 had a food tasting encounter as their entry point into their new unit; What's on the Menu? I wonder what tasty treats are in store for this up and coming learning block…?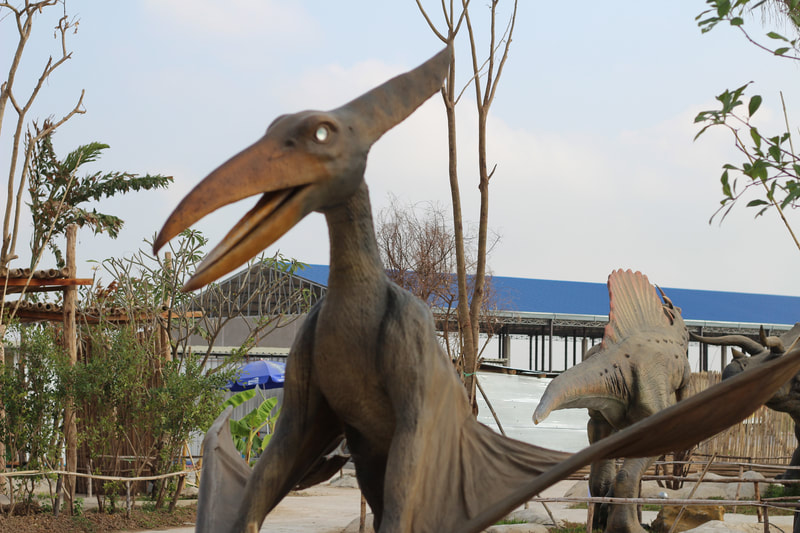 Literacy and Maths
In literacy, Year 4 have been writing recounts about their winter break. 4G are also working on their speaking and listening learning goals in preparation for their class assembly on Thursday morning, 7:45.
In maths, Year 4 have been working hard learning their times tables up to 12 x 12. They enjoyed taking part in a variety of times tables games and competitions including challenging the LF in a connect 4 style multiplication game. They have also been learning how to x10, x100 and x1000.
This week in literacy we have been immersing ourselves in our new story that we are going to be re-writing this learning block. The story is called, 'Burger Boy' and this links really well with our new learning journey topic. The children have really enjoyed learning about the story and have been mapping, stepping and acting the story this week!
This week in maths we have been practising our mental strategies. We have been doing some mental maths games in pairs and mainly working on our quick addition. Why don't you challenge your child to a game, 'rock, paper, add?